The solution to gather your nuts
A windrow collection tool for macadamia, pecan, hazelnut, almond…
For most kind of nut !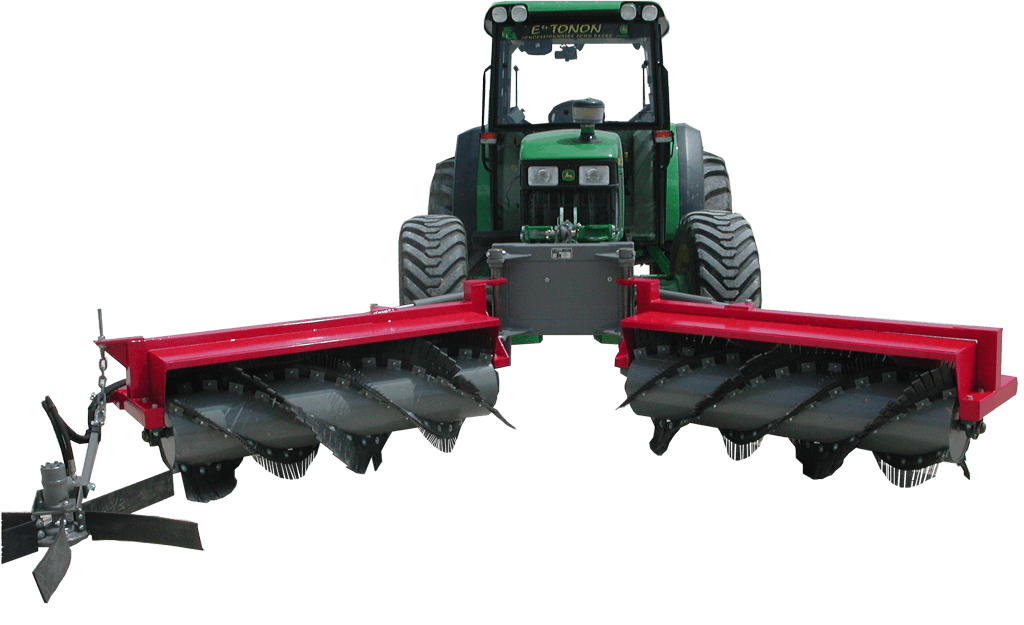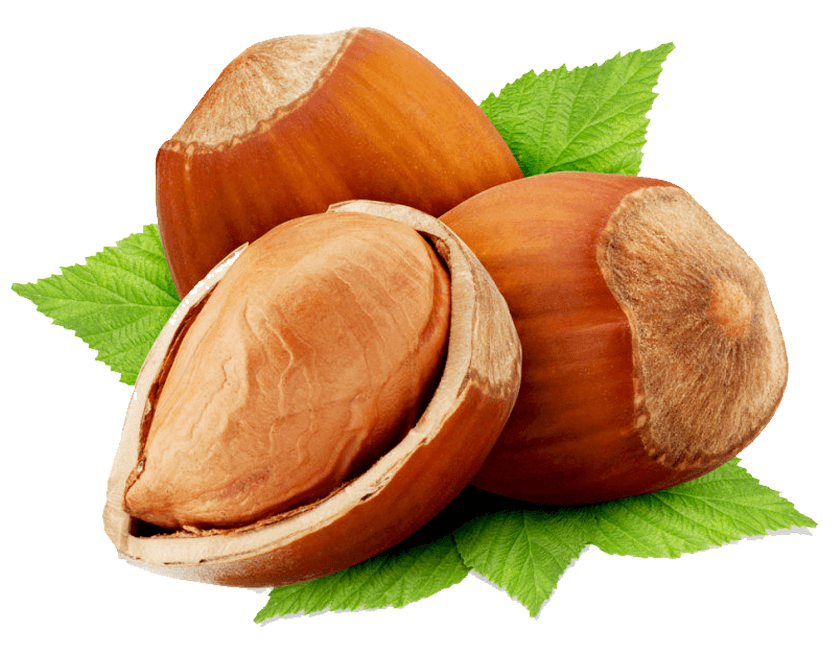 The solution to swath your hazelnuts
A windrow collection tool for macadamia, pecan, hazelnut, almond… For most kind of nut !
The swather and blower
a clean sweep
The sweeper combined with the blower offers reliability and peace of mind in the formation of distinct windrows.
The nut sweeper consists of an endless screw, equipped with combs, allowing a good movement of the nuts in the row.
A rotating side brush extends the range of action of the sweeper. The powerful blower takes care of the fruits out of reach, pushing them into the next row.
The sweeper is a handy tool that is easy to operate. Adjustments are simple and intuitive.
An optional hydraulic 3rd point allows easy manoeuvring at the end of the row. The hydraulic system is simplified and requires few resources, the sweeper is adaptable to all types of tractors equipped with a front hitch.
Equipped with a protective tarpaulin, the sweeper prevents excessive dust emission.
The nut sweeper coupled with towed nut harvester, has shown high performance in picking macadamia, pecan and hazelnut.
Located in Cancon, the French capital of the hazelnut, LEGER has specialized in the harvesting of this nut. Our proximity to hazelnut professionals gives us a better understanding of your needs, and results in a strong service and an increased product quality.
I'm satisfied with the nut sweeper, I wanted a machine that was light and easy to handle. For me the advantage is the weight of the machine, the tractor is less stressed. Sometimes, with the weight of the machine, you need a lot of lifting power! I feared that the engine might overheat because of the dust, but the protective tarpaulin is very effective: I've used the nut sweeper and the blower in really dry weather and with a lot of dust, the tarpaulin contained as much dust as possible underneath and my engine never got hot.