Self-propelled platform, equipped with 4 mobile and independent pods, for your pruning work in orchards.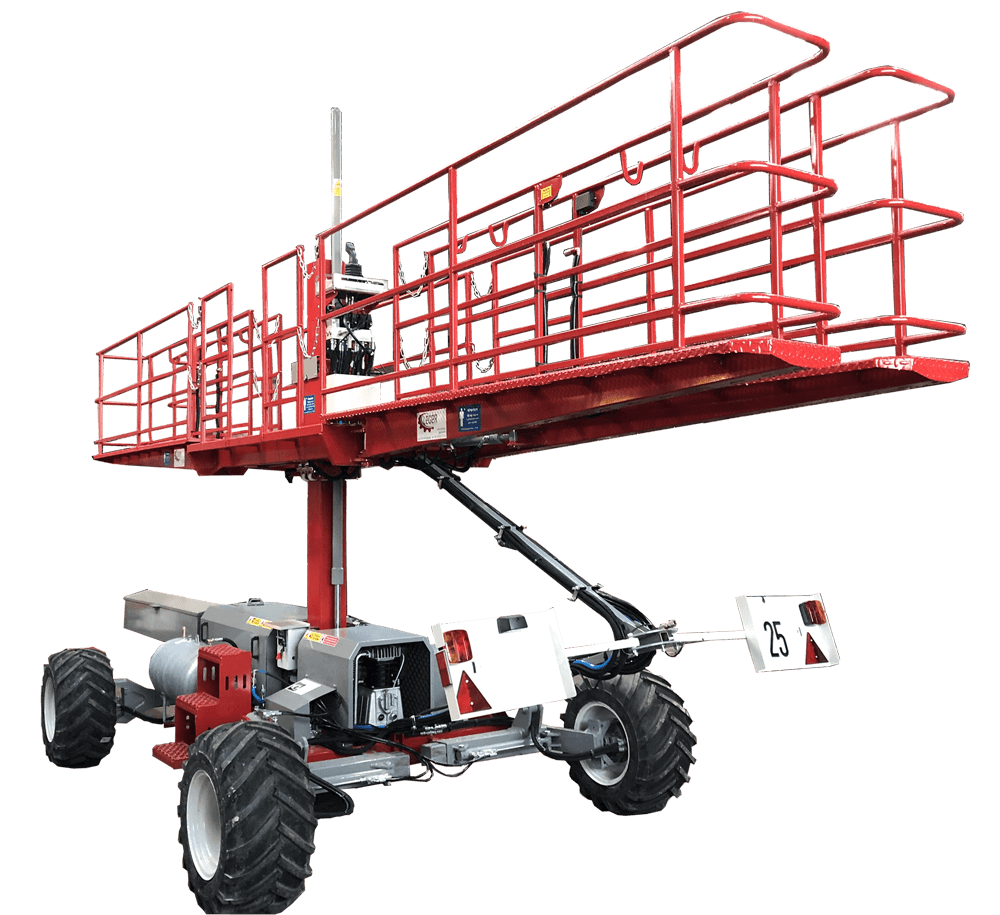 Self-propelled platform, equipped with 4 mobile and independent pods, for your pruning work in orchards.
Increased productivity
with the self-propelled multi-pod platform
With all 4 operators able to work simultaneously on the multi-pod platform, save time and money on pruning jobs in your fruit (plum, apple, cherry, etc) orchard.
The pods are all mobile and independent of each other for better comfort and pruning accuracy.
Each station is powered by pneumatic energy, allowing you to connect pruning shears and other tools.
The self-propelled platform is equipped with 4-wheel drive, all directional controls are available from the platforms.
Move quickly through the orchard. As it is self-propelled, there is no need to get down from the platform at each trimmed tree to move the tractor forward.
The 4-wheel drive allows you mobility and smooth work in your plot.
Equipped with multiple sensors, you will be able to work safely at a heights of more than 4 metres.
If the slope is too steep, the orchard platform will stop working until it reaches a safer position.
A device called "dead man's switch" stop the orchard platform in the event of an accident.
The wheel spacing is adjustable, allowing you to safely negotiate the most complex access areas in your field.
Because working at heights requires the maximum attention, the platform has been certified by Bureau Veritas and approved by the DREAL for road travel (French government transport regulator).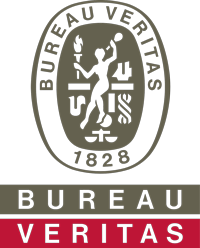 Reliability of the used processes
The choice of cylinders in the lifting device is not insignificant. For more than 30 years now, Leger SAS has been engineering and manufacturing hydraulic cylinders. This gives increased stability and precision compared to other platforms on the market.
The LEGER Octopus orchard platform,
a best-seller
In constant improvement over the last 25 years and with more than 300 machines sold, the platform has established itself as a must-have in the management of tree orchards.
I used to own the tractor-mounted version. There are other pruning platforms on the market, but they don't have 4 workstations. Absolutely no doubt, the LEGER pruning platform is the most efficient.
Our approach was primarily to eliminate a tractor and ensure the safety of the trimmers. I used to have a towed platform, which required the tractor to idle for a period of time. The self-propelled platform allowed me to eliminate that concern. In addition, it allows for better safety on the platform, with the "dead man switch*" device there are not too many risks.
* automatic braking as soon as the brake trigger is released.