The solution for tree regrowth removal
Mechanical tree regrowth cutter.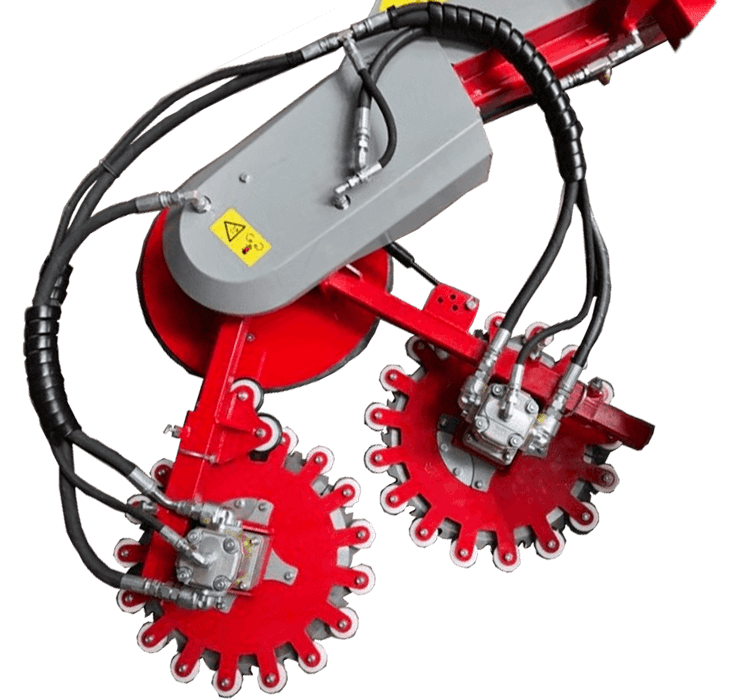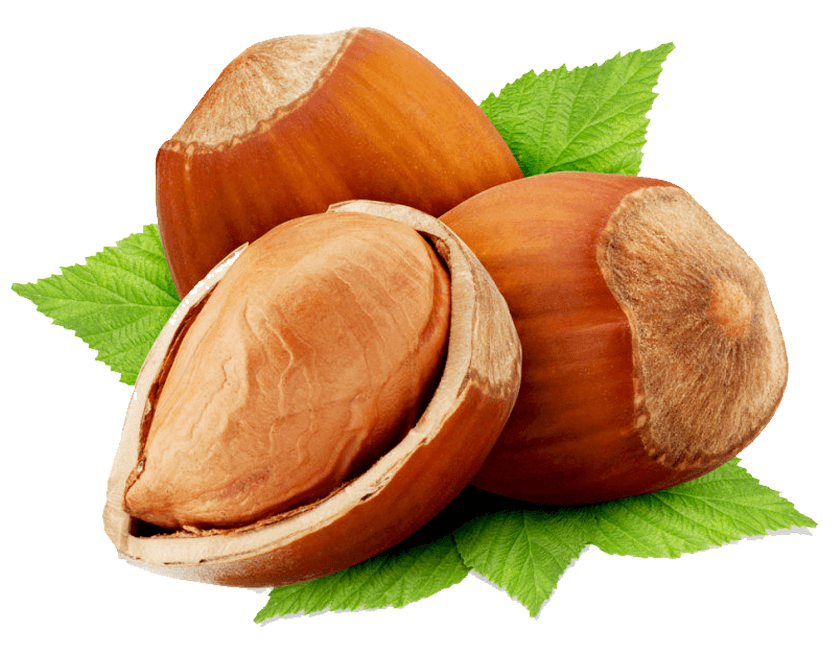 The solution for tree regrowth removal
Mechanical tree regrowth cutter.
The alternative to chemical weeding
Save time in orchards with the cutting head rotating 360° around the tree.
In a single pass, all regrowth is removed from the tree, saving you a considerable amount of time.
No stopping of the tractor is required, it can advance at a constant speed of 1.3 km/h to 2 km/h.
Depending on the way the trees are planted, suckers are removed at a rate of 6 to 10 hectares per day!
The EcoCut360 is a module that mechanically operates on the suckers.
Based on mechanical engineering, and a reduced hydraulic system, the EcoCut360 is an easy-to-use machine.
Once in operation, the operator only has to worry about aligning the row.
The settings are intuitive and easy to make on the control box and on the cutting head.
Ingenious kinematics
for 360° efficiency
The EcoCut360 is an innovative machine with high throughput. The saw system mounted on swivel axles gives it an undeniable advantage: it is the only machine on the arboricultural market capable of getting rid of all regrowth in a single pass.
They have been trusting us
The EcoCut360 was born in the Lot-et-Garonne, in a hazelnut orchard in France. Concerned about the prohibition of chemical products and the tedious cutting of suckers, a farmer has decided to collaborate with LEGER SAS to remedy these difficulties together. The EcoCut360 is an ideal tool to switch from chemical control of adventitious stems to a more environmentally friendly farming.
I was looking for a tool that could partially replace the addition of chemical inputs in hazelnut orchards. Today, with the EcoCut360, the goal has been achieved with a 2/3 reduction of chemicals against tree regrowth. The machine also allows a catch-up cut in winter.